Role of CCC
Present role of Chittagong City Corporation for the extension of Education and illiteracy eradication. For the sake of qualitative education and to extend educational facilities Chittagong City Corporation today plays a vital role with the able leadership of its present Mayor A.J.M Nasir Uddin. His commitments towards City dwellers which he had mentioned in his pre-election campaigns. Mr. A J M Nasir Uddin took various initiatives beyond his discretionary functions to ensure sustainable development in the education sector and for the development of Human Resources.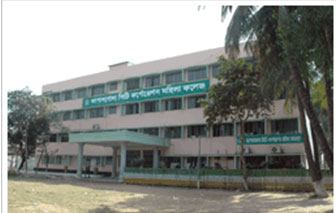 It was late Noor Ahmed Chairman of Chittagong municipality who introduces compulsory free primary education program in the early 30's of last century by placing a bill into the then Bengal parliament in 1929. For that reason Chittagong municipality has got direct role in the education sector long time before which other City Corporations do not have. Inspired by the act of late chairman Noor Ahmed present Mayor A.J.M Nasir Uddin strongly came forward and took the helm. With his personal efforts Chittagong City Corporation already contributed a lot for the development and extension if education for all. Till 1994 before his entering into the office of Mayor, there were 21 High Schools & 250 madrasha (religion schools) run by Chittagong City Corporation. But today Chittagong City Corporation has 01 University, 21 Intermediate level college, 47 high schools and 350 madrasha (religion schools). In spite of these, 07 kindergarten, 02 Primary Schools, 04 Hindu religion schools ( Sanskrit toll ), 01 Teacher's Training School are also established and they are functioning very well. For ensuring specialized education and development of IT sector, Chittagong City Corporation establishes 01 Computer Institute and 5 Computer College, a Midwifery Training Institute for creating qualified nurses. Chittagong City Corporation established International Institute of Business and Technology (IBBT) for BBA & MBA later on it was upgraded as Premier University Chittagong.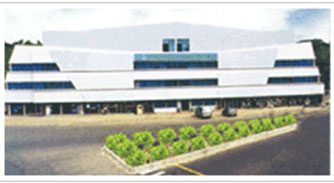 Chittagong City Corporation has undertaken elaborate steps for developing the mental faculty and physical capability of students. The steps include: Mayor scholarship for talented students, free studentship for poor and meritorious students.
For eradication of illiteracy Chittagong City Corporation establishes 04 night schools for old aged education and also setup four night mass education center at sweeper colony for the children of low cost conservancy sweeper.
All these activities of Chittagong City Corporation already established Chittagong City as a model for other Cities within Bangladesh.